This edit features 100% GoPro footage captured over the past year or so with the support of many amazing athletes, friends and musicians.
When the cameras first came out I was a little skeptical of their professional applications. In addition to the POV applications, the camera holds its own as a 2nd camera unit on assignments. Small, inexpensive and versatile the camera has empowered small footprint productions enabling a single shooter to pull off multi-camera coverage. Time-lapse function and the capability of flying the cameras around on jibs and multi rotor only adds to the production value these powerful cameras bring to the table.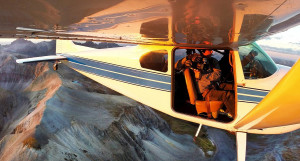 athletes: Dean Potter, Seth Morrison, Craig Perazzi, Greg Hope, Cruise Quenelle, Jason Russell, Glider Bob, Neal Michaelis, Jeff Campbell, Walter Kvale, Andy Bagnall, Chris Drew, Thorne and West Harcourt, Corinne Hannah & Nessie
artists: Bela Fleck, Colorado Symphony Orchestra, Sam Bush, Wood Brothers, Greensky Bluegrass, Brother & Bones
clients: Wagner Custom, Oakley, Telluride Helitrax, Telluride Ski Resort, Planet Bluegrass, FSM, Durango Blues Train
tools: DJI Phantom, Feather Camera Cranes, Dynamic Perception Stage Zero Dolly, F-Stop Packs, Kessler Stealth Slider and pretty much every GoPro mount and accessory made.
http://brettschreckengost.com/wp-content/uploads/2014/09/goproHero.jpg
483
896
Brett
http://brettschreckengost.com/wp-content/uploads/2013/04/BrettSchreckengostProductions-logo-300x67.png
Brett
2014-09-26 18:47:07
2017-03-28 17:33:38
GoPro 2014 Hero Reel